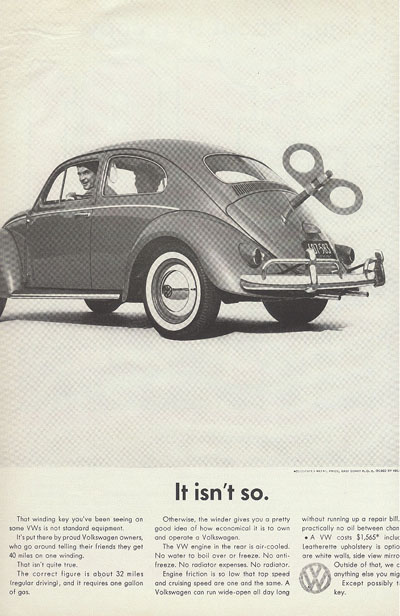 There have been many comments about my Beetle with its continuously turning windup key. The looks and laughter are worth every penny I spent to build my initial prototypes!
So, I figured...why not share the fun with others and build these windup keys for others who have a sense of humor about their favorite vehicle.
It was actually back in 1969 that I built my first motorized windup key for my 1962 VW Bug. This may have been inspired by a Volkswagen ad of that era or just a moment of strange thinking (afterall, it was the 1960s!).
That initial 1969 setup was crude as there were not many suitable gearmotors for the task. I ended up using a modified VW Bug windshield wiper motor with a wooden shaft and thin sheet metal key "tabs." It flopped around some, but held together for a long time even at speeds up to 105 mph! Yes, my old Bug with it's modified engine would go 105 mph!
Oddly enough I have no really good pictures of the installation, except for an old home movie of me driving the Bug in an autocross. Blurry image...sort of looks like a spy photo. Here is also a video of my 1962 Bug on the track in autocross.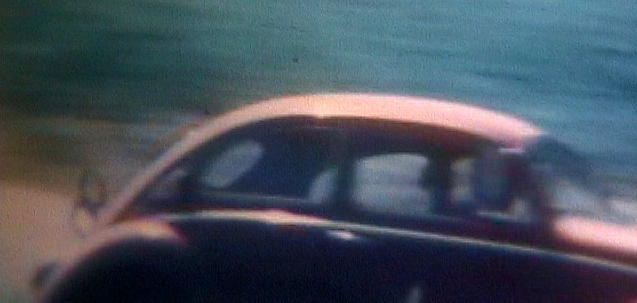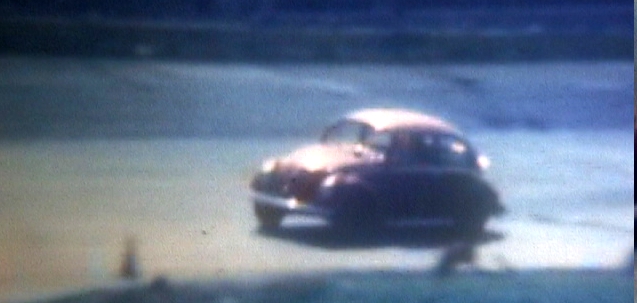 Movie of my 1969 Bug in autocross....(92 kbyte)
Today, the choice of gearmotors is much better and the materials are easier to get machined and welded. So, I updated my design to modern standards in 2002. The first version is the one shown on the home page on my 1999 VW New Beetle. Several design prototypes were made, but the cost was fairly high for some of the machining steps. I have now refined the design and found some better manufacturing techniques so that it is more economical to build.
The goal for my designs is to install them without drilling any holes by using existing body mounting points. If holes must be drilled, it must be possible to cover these holes by replacement of some standard trim item or emblem so that if the windup key is later removed from the vehicle it then looks untouched.
Several inquiries have resulted in designs for the older air-cooled VW Bug, the Nash Metropolitan, the Mini Cooper, the Scion Xb, the new popular smart Car and others. Some "generic" designs have been made which an ingenious buyer can adapt to a wide variety of vehicles. There are also a couple of universal designs that mount using the license plate frame.
By 2006 the demand had become so great that I frequently get backlogged with many orders and have now contracted out some parts for machining, which has resulted in a some prices increases in 2007, 2009 and 2011. Shipping costs continue to rise as well.
Design and development of new designs and mounting methods are on-going, but this is a hobby for me and not my real "day job" as a systems engineer for a major electronic semiconductor components supplier.
I like to think of this as a unique idea that I had initially developed in 1969 and resurrected again in 2002. I am sure that some others must have tried this elsewhere, but I am not aware of any that have brought it to market as the unique designs that I offer today. In many respects my windup keys are a unique form of automotive art
and entertainment.
The designs you see here are Copyright © 2002, 2003, 2004, 2005, 2006, 2007, 2008, 2009, 2010, 2011 by WindUpKey L.L.C.